Introduction
Radix Legal & Consulting Limited (RLC) and Kelobang Godisang Attorneys (KGA) in partnership with The Special Economic Zones Authority (SEZA) of Botswana are delighted to offer you the opportunity to explore first-hand, the business opportunities available in Botswana by attending an investment forum in Botswana's capital city Gaborone.
Aims & Benefits
Explore investment opportunities in Botswana
Visit the Special Economic Zones and assess their attraction for investment
Engage with decision-makers at SEZA, the Botswana Investment Trade Centre (BITC), the Botswana Stock Exchange (BSE), Botswana asset managers and other private and public sector entities
Explore opportunities for fund-raising in Botswana
Engage in one-to-one meetings with useful contacts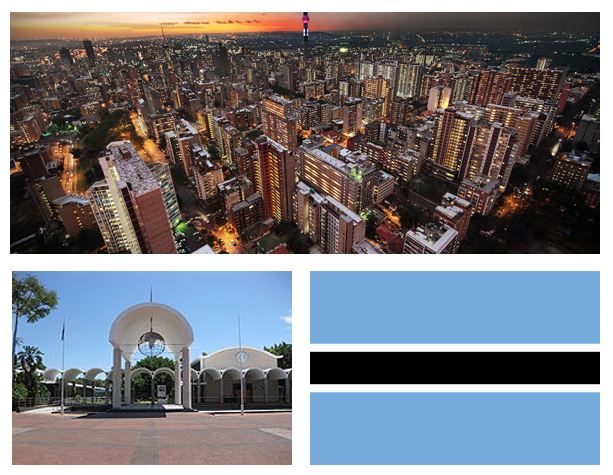 Attendees
Manufacturers, producers and exporters of goods and services and financial institutions.
Investors in industry including Agriculture, Manufacturing, Pharmaceutical, Financial Services, Infrastructure Developers, Aerospace Aviation and Logistics
Corporates and high net worth individuals interested in investing a minimum U.S.$200m in their operations in Botswana's Special Economic Zones
Investors wishing to invest a lower amount elsewhere in Botswana
Cost
USD 1,500 (one-thousand five-hundred US dollars) per participant
Itinerary

Day 1
Welcome cocktail reception
Day 2
A sector-focused briefing session comprising of presentations
A market overview, highlights of the business environment, addressing opportunities and challenges, case studies and a Q&A session
One-to-one pre-arranged meetings (up to 3 per participating company) with highly relevant contacts in Gaborone or, if necessary, elsewhere in Botswana. These will be researched and carefully matched in advance to ensure that they accord with the needs and objectives of the participant and will be with key decision-makers.
Day 3
A site visit to the Special Economic Zones
Day 4
One-to-one pre-arranged meetings
Follow up meetings
Farewell Dinner
Registration
Registration will open when the dates for the event have been confirmed. If you would like us to contact you when registration opens, please enter your details below.
Contact
For queries or further information, please contact:
Radix Legal & Consulting Limited
Elizabeth Uwaifo – Managing Partner
Email: euwaifo@radixlc.com
Telephone: +44 7786 005595
www.radixlc.com
Kelobang Godisang Attorneys
Wandipa Kelobang
Email: wandipa@kgattorneys.co.bw
Telephone: +267 76 131 635
www.kgattorneys.co.bw